UPMA 2022 Fall Conference
REGISTRATION | EARN CREDITS | HOTEL INFORMATION | SCHEDULE OF EVENTS

The Utah Pest Management Association invites you to join us for the 2022 Fall Conference! Spend 2 days networking with vendors to learn about the best products & services in the industry and earn those valuable continuing education credits by attending sessions with our top-notch speakers!
Download the 2022 Fall Conference brochure!
Thank you to our KEY SPONSOR

EARN RECERTIFICATION CREDITS
Credits pending!
REGISTRATION INFORMATION
REGISTER FOR UPMA'S FALL CONFERENCE
| | | | |
| --- | --- | --- | --- |
| | Early Bird Rate Ends 10/7 | Regular Rate 10/8 - 11/3 | Onsite/Late 11/4 - 11/11 |
| Member | $105 | $130 | $155 |
| Nonmember | $205 | $230 | $255 |
Cancellation Policy
Refunds will be made on the following schedule. All refund requests must be made in writing and submitted to Allison Barrett at abarrett@pestworld.org.
More than 31 days before the first day of the event: 100% refund
Within 25-31 days before the first day of the event: 75% refund
Within 18-24 days before the first day of the event: 50% Refund
Within 11-17 days before the first day of the event: 25% Refund
Within 10 or less days out: No refund
HOTEL INFORMATION
SpringHill Suites by Marriott Lehi at Thanksgiving Point
2447 Executive Pkwy
Lehi, UT 84043
UPMA Fall Conference attendees will receive a discount room rate of $114/per night plus taxes. Attendees can book online or call the Springhill Suites Reservations Team at 1-801-341-6970 and reference UPMA to receive the group rates.
Reserve your room by October 26, 2022, to receive the discounted room rate. After October 26, rooms and rates are subject to change.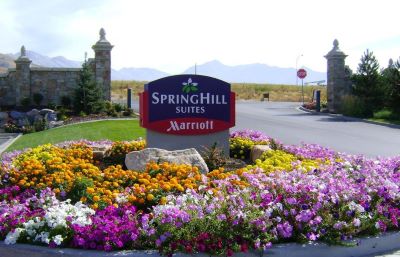 Meeting Location
UPMA's 2022 Fall Conference will take place at Thanksgiving Point in the Show Barn. With gorgeous mountain and city views, the Salt Lake City Marriott University Park is located adjacent to the University of Utah and Rice-Eccles Stadium. Just minutes from downtown this hotel offers easy access to Temple Square, Salt Lake Palace Convention Center, and 6 major ski resorts!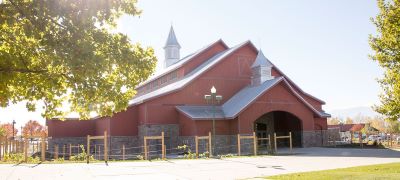 Thanksgiving Point is a unique destination where recreation, education, and peace come together. It is located twenty minutes south of Salt Lake City, Utah, off Interstate 15. Thanksgiving Point acts as a refuge from everyday life - a unique location showcasing the beauty and majesty of nature in countless ways...from dinosaurs to dahlias. Not only does Thanksgiving Point host events in Utah County, but it's also the perfect destination for a variety of fun things to do and see including the 55-acre Ashton Gardens and the Museum of Ancient Life, which is one of the world's largest dinosaur museums. There's also dining at the Tower Deli and Harvest Restaurant. One of the most popular locations at Thanksgiving Point is the Museum of Natural Curiosity. This museum features more than 400 interactive exhibits for children of all ages to play, interact, and learn.
SCHEDULE OF EVENTS
Thanks to the UPMA Fall Conference Key Sponsor:


THURSDAY, NOVEMBER 10 | TECHNICIAN'S DAY
7:00 AM – 5:00 PM
Fall Conference Registration
7:00 AM – 8:00 AM
Breakfast & Exhibits
8:00 AM – 8:05 AM
Welcome & Opening Remarks
8:05 AM – 9:00 AM
Termiticides
Dr. Phil Koehler, University of Florida, Gainesville, FL
Termites have been controlled in a variety of ways in the past. This program covers methods of termite control from log cabin solutions to current baits and residual soil termiticides.
9:00 AM – 10:00 AM
Regulatory Update
Henry Nahalewski, Utah Department of Agriculture & Food, Salt Lake City, UT
In this session, a representative from the Utah Department of Agriculture and Food (UDAF) will provide an update on regulations and issues that you need to know in order to stay up to date and compliant, including the new rule issued in September 2021! Don't miss this valuable chance to hear what your regulators have to say, and ask them any questions you have been wondering about.
10:00 AM – 10:30 AM
Refreshment Break & Exhibits
Sponsored by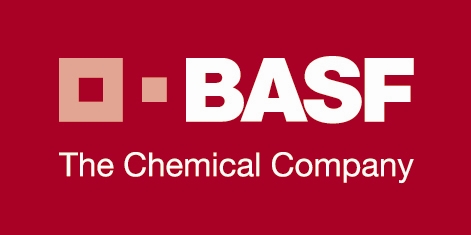 10:30 AM – 11:30 AM
Pest Control Nightmares
Dr. Phil Koehler, University of Florida, Gainesville, FL
This session will cover actual instances of technicians doing really bad practices. It is hard to believe some of these stories are true.
11:30 AM – 12:30 PM
Lunch & Exhibits
Sponsored by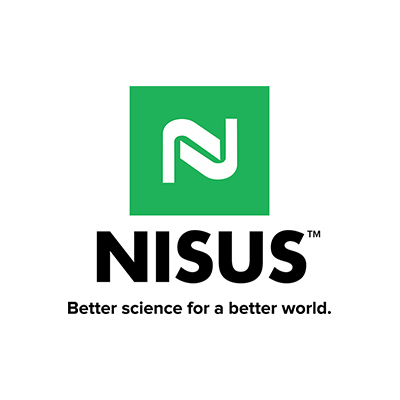 12:30 PM – 1:30 PM
Debunking Myths About Spiders & Scorpions – An Arachnophile's Perspective
Dr. Dawn Gouge, University of Arizona, Maricopa, AZ
Is it true that all spiders are venomous? Are there dangerous arachnids in Utah? Separate fact from fiction in this engaging session that covers the arachnid basics and beyond. Learn how to properly identify some of Utah's most important arachnids, discover the health risks associated with these venomous pests, and learn how scorpion ecology can inform better management practices in this engaging session!
1:30 PM – 2:30 PM
Formulations: How Much Does That Bug Juice Cost?
Matthew Remmen, Bayer, Pittsburgh, PA
Pesticide labels are legally enforceable, i.e. the label is the law, and it is critical to be able to comprehend labels to safely and appropriately apply pesticides. Take a deep dive into label language in this session so you can better comprehend the label. The goal of this presentation is to have you understand the various types of statements found on pesticide labels. In particular, distinguishing between mandatory, advisory, and factual statements and what each type of statement means and which is enforceable. In accomplishing that, you will be better able to comply with the label requirements when making pesticide applications.
2:30 PM – 3:00 PM
Refreshment Break & Exhibits
3:00 PM – 4:00 PM
Tailoring a Management Strategy for Common Cockroach Pests
Santos Portugal, ABC Home & Commercial Services of Austin, Austin, TX
For PMPs, cockroaches are one of the most common and difficult pests they encounter. Being able to accurately identify the cockroach species you are dealing with, and understanding its specific biology and ecology, can help a PMP formulate an effective and integrated treatment plan. This presentation will discuss some of the major cockroach species that PMPs encounter in the field and will present options on how to deal with them as well as conditions that may contribute to their presence.
4:00 PM – 5:00 PM
Summer Flying, Blood Sucking, and Stinging Pests Around Utah
Edna Alfaro Inocente, Sprague Pest Solutions, Tacoma, WA
Flying Insects present control challenges for Pest Management professionals. Many flying insects are inactive during the winter and become active during the summer. These include both solitary species such as mosquitoes and social insects including yellow jackets and wasps such as the European paper wasp. Biting and stinging insect are often a nuisance but can pose a potential threat to human health, sending more than half a million people to the emergency room every year. Health threats include allergic reactions as well as mosquito borne diseases such as West Nile virus, and various types of Encephalitis. When dealing with these flying insects we need to protect ourselves from stings, bites and safely eliminate the problem. Controlling these pests requires effective IPM programs which can include nest treatments for social insects, perimeter control, as well as public health surveillance and other mosquito control techniques.
5:00 PM – 6:00 PM
Ant ID Crash Course
John Longino, University of Utah, Salt Lake City, UT
Utah is home to over 100 species of ants, but just a few of them are routinely encountered by people as yard or house pests. I will discuss the biology of these common species and give tips on how to identify them.
FRIDAY, NOVEMBER 11 | MANAGER'S DAY
8:00 AM - 12:00 PM
Registration
8:00 AM - 11:30 AM
Breakfast & Exhibits
9:00 AM - 10:00 AM
Edge Management Session
Michael Jensen, Saela, Orem, UT
Your technicians are on the road all day long and ensuring they are safe is must! In this session you'll hear from Saela's Safety Manager as he discusses the benefits of implementing safety features, such as camera systems to your company vehicles. Attendees will be able to leave this session with new ideas about how to execute vehicle inspections, use videos for safety demonstrates, and how to keep vehicle safety on the forefront of your technician's busy schedules.
10:00 AM - 11:00 AM
Paying Your Employees – Wage and Hour Flash Points
Sandy Seay, Seay Management Consultant, Inc., Orlando, FL
When paying employees, it's not so much the amount you pay them, but how you pay them. You can pay your employees a good wage but if it's not done according to the Wage and Hour regulations, there can be some significant exposure. In this workshop, we cover (1) timekeeping methods, (2) exempt/ non-exempt classifications, (3) overtime, (4) payment for commissioned outside sales employees, and (5) the 7(I) exemption from overtime, which most pest management employers use for greater productivity and better management of payroll costs.
11:00 AM - 11:30 AM
Refreshment Break & Exhibits
11:30 AM - 12:30 PM
Making Your Employee Handbook Your Friend
Sandy Seay, Seay Management Consultant, Inc., Orlando, FL
An employee handbook is key for all pest management employers because it shows that you are treating all of your employees fairly and equally. However, employers of less than 15 employees may need fewer policies. Find out about the policies you need to have in your employee handbook, such as new dress code regulations and Best Practices for PTO, holidays and ironing out the wrinkles in your drugs and alcohol policy, particularly marijuana and synthetic drugs.
12:30 PM - 12:45 PM
Closing Remarks
QUESTIONS?
Contact UPMA at upma@pestworld.org or call 866-678-6722
Key Sponsor
Lunch Sponsor

Refreshment Break Sponsor